Forum Speakers
Moderators
Katherine Graham Howard A'1913, C'1917 Keynote Address
Leading to Serve in Health Care, Public Health, and Policy: Embrace the Joys and Challenges
Jewel Mullen

,

MD, MPH, MPA,

Associate Dean for Health Equity

at Dell Medical School, University of Texas at Austin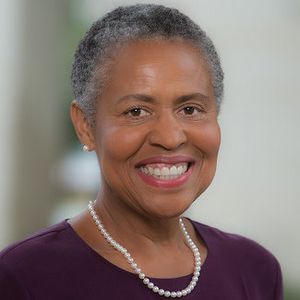 Jewel Mullen, MD, MPH, MPA is the Associate Dean for Healthy Equity and Associate Professor of Population Health and Internal Medicine at the University of Texas at Austin Dell Medical School. She also serves as Director of Health Equity at Ascension Seton and Director of Health Equity and Quality at Central Health, the Travis County, Texas Health District. Throughout a career encompassing clinical, academic, policy and administrative roles, her purpose has been to improve the health of all people, especially the underserved.
Dr. Mullen formerly served as Principal Deputy Assistant Secretary for Health in the U.S. Department of Health and Human Services, Commissioner of the Connecticut Department of Public Health (DPH) and Director of the Bureau of Community Health and Prevention at the Massachusetts DPH. She is recognized nationally and internationally as a leader in building effective community-based chronic disease prevention programs and for her commitment to improving individual and population health by strengthening coordination between community, public health and health care systems.
She serves on a number of national committees and advisory boards and is a member of the Ann Richards School Foundation Board of Directors.
Dr. Mullen received her bachelor's and Master of Public Health degrees from Yale University where she also completed a post-doctoral fellowship in psychosocial epidemiology and her MD from the Mount Sinai School of Medicine. She also holds a Master in Public Administration from Harvard's Kennedy School of Government and a certificate in bioethics from Georgetown's Kennedy Institute of Ethics.
Panel One
The Lifespan of the Mind: Experiences and Adaptation
Stacy Drury

,

MD, PhD,

Psychiatrist in Chief

at Boston Children's Hospital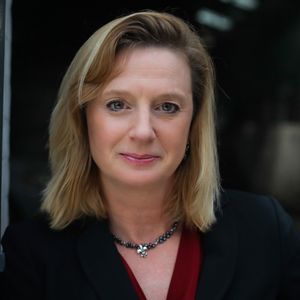 Dr. Stacy Drury is a board-certified child and adolescent psychiatrist and the Psychiatrist in Chief at Boston Children's Hospital since March of 2023. Dr. Drury came to Boston Children's Tulane University where she served as the Associated Director of the Tulane Brain Institute, the Executive Director of the Tulane Violence Prevention Institute, the Vice Chair of Research for Pediatrics, and the Chief Research Officer for Children's Hospital New Orleans. Both her clinical work in medically ill children with co-morbid mental illness and her own research focus on the parent-child relationship as a critical buffer against the effects of early life adversity within and across generations. Her transdisciplinary research seeks to define the biological mechanisms through which adversity, including trauma, violence, child abuse and neglect, racism, and structural inequity drive negative health outcomes and health disparities. She has been committed to mentoring and developing women in STEM fields and has previously served as the President of the Association of Women in Psychiatry. In deciding to join Boston Children's Hospital she recognized the urgent need for transformative community engaged and culturally responsive efforts targeting the prevention, treatment, and cure of child mental illness.
Elizabeth "Like" Lokon

,

PhD, M.A.T.,

Founder & Director of Opening Minds through Art (OMA)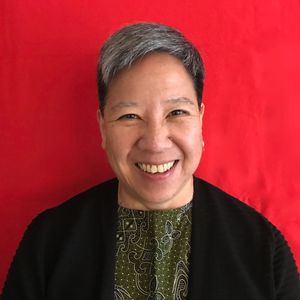 Elizabeth "Like" Lokon, Ph.D. is the founder and director of Opening Minds through Art (OMA), an intergenerational art program for people living with dementia that she developed at Scripps Gerontology Center, Miami University. OMA has been replicated in over 200 communities throughout North America. In 2023, she was a Fulbright Teaching Scholar based at Atma Jaya University, tasked with implementing the OMA program in Indonesia.
She has also developed ScrippsAVID (AVID stands for Arts-based, Virtual, Intergenerational, and Dementia-friendly). ScrippsAVID is a video-chat platform that offers a selection of creative prompts for intergenerational pairs to choose from while they engage socially. Launched in 2023 through support from the National Endowment for the Arts (NEA) and the NextFifty Initiative, ScrippsAVID seeks to reduce loneliness and ageism.
As an artist (BA-UC Berkeley, BFA-California College of the Arts), gerontologist (MGS-Miami), and educator (PhD-Miami), she frequently speaks on the intersection of the arts, dementia, and intergenerational service learning and has published in these areas. She has presented her work in North America, Europe and Asia. She is also a fiber artist.
Jackeline Vazquez

,

LCMHC,

Licensed Professional Counselor who works with Hispanic clients concerning acculturation and cultural adaptation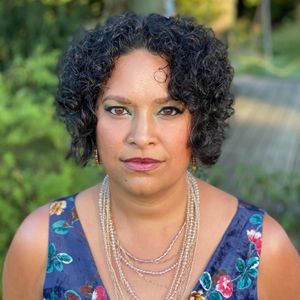 My name is Jackeline Vázquez. I am originally from Humacao Puerto Rico and moved to the United States in 1985. I graduated from Liberty University in 2017 with a Master's in Professional Counseling and have been working in private practice ever since. I specialize in trauma, addiction, and family/marital counseling. I enjoy helping immigrant populations navigate the varying systems that facilitate acculturative processes, from filling out FAFSA forms for children of immigrants to writing recommendation letters to the USCIS on behalf of immigrant applicants. Some of the presentations I have given within the Latin community have to do with raising children in between different cultures, how cultural and socioeconomic differences impact family roles in the United States, and developing a sense of cultural identity that is "ni de aca ni de allá" (neither here nor there), with the ability to embrace both.
My own acculturation journey began in a fairly segregated Winston Salem, learning first white Southern English in the only elementary school that offered ESL at that time and shortly after being introduced to black Southern english when I began attending the school in my home district. It was here that I was introduced to the racial systems that existed, in my community and prompted kids to ask me "Are you mixed?" Having never had an awareness of what they meant, or an understanding that I was in the world's biggest "melting pot" I would answer "Mixed with what?".
Panel Two
Women's Leadership in Clinical and Life Sciences Research
Rynne Ambrose Hankins

 

A'08, C'12

,

PhD,

Senior R&D Scientist

at Cambrex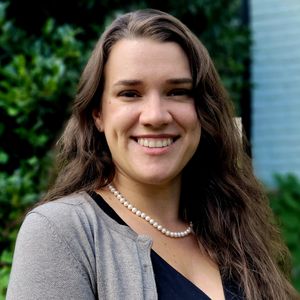 Rynne Ambrose Hankins, PhD currently works as a Senior Scientist I in chemical research and development at Cambrex in High Point, NC. Cambrex, a leading global contract development and manufacturing organization, provides drug product and drug substance within the pharmaceutical industry. Her role with Cambrex is to collaborate with pharmaceutical companies to develop robust and scalable manufacturing processes for drug substances.
Rynne is a graduate of Wake Forest University's doctoral program in chemistry, specializing in synthetic organic chemistry with a keen focus in the development of biological tools for studying oxidation. During her graduate studies, she authored numerous publications including a textbook chapter in her field and a patent for molecules developed throughout the course of her research. In addition to her own thesis work, she was actively engaged in mentoring and training rising students for graduate-level laboratory studies.
Rynne attended Salem College and is a graduate of the class of 2012. During her time at Salem, she majored in chemistry and participated in both the Honors and Lehman's Scholar program. Additionally, she is a graduate of the Salem Academy class of 2008.
Jennifer E. Miller

,

PhD,

Associate Professor in Yale School of Medicine, Founding President of Bioethics International, and Director of the Good Pharma Scorecard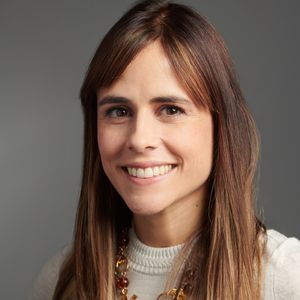 Jennifer E. Miller, PhD, is Co-Director of the Program for Biomedical Ethics and an Associate Professor in Yale School of Medicine. She is also the Director of the Good Pharma Scorecard (an index that ranks and rates pharmaceutical companies on their bioethical performance) and Founder of the nonprofit Bioethics International.
Her current research focuses on ethics, equity and governance in drug, vaccine, and medical device research, development, and accessibility as well as in the ethics of healthcare data sharing. She also specializes in developing and using metrics to enhance accountability and social responsibility in biomedical innovation.
Prior to joining Yale's faculty, she was an Assistant Professor (tenure track) in NYU School of Medicine and completed training in physics, regulatory governance, bioethics, and ethics at Fordham University, Duke University, Regina Apostolorum Pontifical University, and Harvard University.
Joan Packenham

,

PhD,

Director, National Institute of Environmental Health Sciences (NIEHS) Office of Human Research and Community Engagement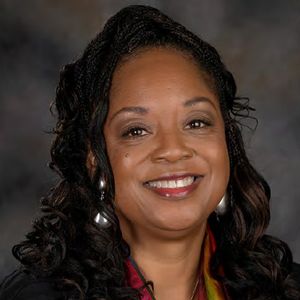 Joan P. Packenham, Ph.D. is the Director of the NIEHS Office of Human Research and Community Engagement in the Clinical Research Branch, at the National Institute of Environmental Health Sciences (NIEHS), National Institutes of Health (NIH). She is founder and Chair of the Women's Health Awareness (WHA) Women's Wellness conference, Program Director for the NIEHS Women's Environmental Health and Community Engagement Initiative, and Principal Investigator of the Women's Health Awareness Community Resiliency, Environmental Action, and Collaborations for Health (REACH) Equity Clinical Study. Dr. Packenham has an extensive scientific career in the Intramural and Extramural Divisions of NIEHS, with over 20 years of experience in clinical research serving as a regulatory expert in human research protections, a health scientist and scientific lead on the NIH Disaster Research and Response team to improve national health resiliency. Her research interests focus on addressing environmental health disparities in underserved populations of women. Dr. Packenham has received numerous awards including the AACR Women in Cancer Research Brigid G. Leventhal Scholar award; the National Women of Color STEM award for Career Achievement in Government; the NIH Director's Award, for her leadership and work in disaster research and response; NIH Merit Award for her outstanding leadership for the NIEHS Women's Environmental Health and Community Engagement Initiative; the Durham Alumnae Chapter, Delta Sigma Theta Sorority, Inc., Merrick-Fisher-Spaulding public service award; and the National Council of Negro Women, Excelling in Science for Humanity award.
Dr. Packenham graduated Magna Cum Laude from North Carolina Central University with a Bachelor of Science in Biology and a minor in Chemistry. She received her Ph.D. in experimental pathology with a concentration in molecular and cellular pathology from the University of North Carolina at Chapel Hill School of Medicine. Dr. Packenham, a native of Durham N.C., is a member of the Durham Alumnae Chapter of Delta Sigma Theta Sorority, Inc., and serves as chair of the Physical and Mental Health committee.
Anshu Shrestha

 

C'00

,

PhD, MPH,

Senior Epidemiologist/Research Manager

at Public Health Institute/Cancer Registry of Greater California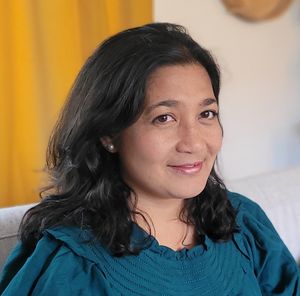 Anshu Shrestha, PhD, MPH, is a senior epidemiologist/Research Unit manager at Cancer Registry of Greater California (CRGC), a program of Public Health Institute (PHI). Dr. Shrestha has extensive experience in conducting a wide range of epidemiological studies involving both primary data collection and secondary data analysis using large databases such as registry data. Her research areas include investigating disparities in cancer occurrences, treatment utilization, and survival as well as understanding factors associated with cancer risks and survival in various populations. Dr. Shrestha currently serves as a PI on Pattern of Care 2020 study and as a CRGC/PHI PI on a multi-site study investigating factors associated with prostate cancer occurrence and survival among African American men (RESPOND Study). She also leads multiple collaborative efforts with external researchers to investigate cancer disparities in various cancer areas including bladder cancer, non-small cell lung cancer, and renal cell carcinoma. Prior to joining CRGC/PHI, Dr. Shrestha conducted research focused on health economics and outcomes in various disease areas. She earned her MPH and PhD in epidemiology from the UCLA Fielding School of Public Health. She earned her MS in clinical epidemiology and health services research from Wake Forest University School of Medicine. Dr. Shrestha graduated cum laude from Salem College, where she earned her BS degree in biology and mathematics with a minor in chemistry
Panel Moderators
Panel One Moderator
Tiffany Zhang
Faculty
at Salem College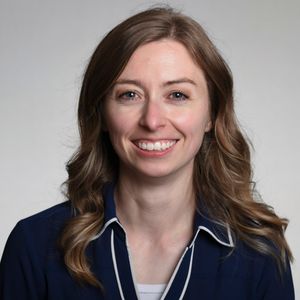 Professor Tiffany Zhang became part of the Salem community in 2019 after five unsatisfying years working in non-academic jobs. She was delighted to receive the opportunity to be a part of the learning process for other students after her perspective changed considerably during her own sociology and criminology education. The day Tiffany realized the content she studied in class could be used to make effectual change in society is the day her life changed. Tiffany's personal journey in criminology gave her the opportunity to present research to Congress, the Department of Justice, The American Society of Criminology, and the State Assembly in Raleigh. As an instructor, her goal is to inspire everyone to use facts from class to make society better. In her personal time, she hosts an educational crime podcast called The Z Files.
Panel Two Moderator
Courtney Jones Robinson

 

C'99

,

MBA,

Client Oversight Manager

at Global Clinical Supplies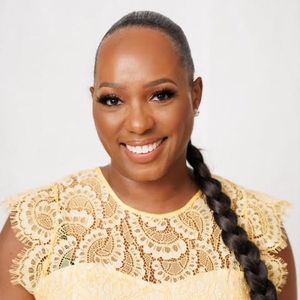 Courtney Robinson is an experienced executive MBA (UNC Kenan-Flagler Business School) with over 19 years in clinical research leadership for multinational biopharmaceutical companies. She is known for building solid client relationships, introducing innovative strategies, and delivering practical solutions. Dedicated to driving company growth and operational efficiency, Robinson blends creativity with business savvy, resulting in profitable outcomes for all involved. A proud Salem College graduate, with a biology major and chemistry minor, she enjoys mentoring and embraces a servant leadership approach.
Welcome
Closing Panel Moderator
Summer J. McGee

,

PhD, CPH,

President

at Salem Academy and College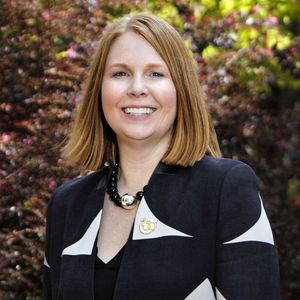 Summer Johnson McGee, Ph.D., CPH, is a prominent advocate for the education and advancement of women in Health Leadership, for the advancement of diversity, and for the power of educational innovation. She received the American College of Healthcare Executives Distinguished Faculty Regents Award in 2014, was named in 2015 one of the Top 50 U.S. Healthcare Management Professors, and was recognized as one of Connecticut Magazine's "40 Under 40" in 2019.
As the Founding Dean of the School of Health Sciences at the University of New Haven, Dr. McGee accomplished an ambitious strategic plan overseeing the creation of more than a dozen new in-person and online undergraduate and graduate level academic programs, including one of the only professional doctoral programs in health sciences in the nation. Under her leadership, the University of New Haven's healthcare management graduate program became the ninth largest in the nation, including its executive program at Yale-New Haven Hospital, both of which were accredited by the Commission on Accreditation of Healthcare Management Education and became the only program of its kind in Southern New England. She also led the University of New Haven's COVID-19 response and became a sought after academic and media expert related to COVID-19 in the last year.
Dr. McGee has published widely on social, political, and ethical issues in healthcare and biomedical science with a particular focus on the importance of education and public engagement for solving problems of public health. Her comments have appeared in major international and national media including the New York Times, ABC News, USA Today, NBC News, Buzzfeed, Cheddar, the New York Post, the Los Angeles Times, the Houston Chronicle, Associated Press, Newsday, Yahoo Finance, and the Boston Herald. A respected educator, Dr. McGee received the University of New Haven's Excellence in Teaching award in 2017.
Dr. McGee holds a PhD in Bioethics & Health Policy from The Johns Hopkins University Bloomberg School of Public Health and graduated summa cum laude with a BA in Philosophy and a BA in Bioethics from Indiana University Bloomington (IU). She also is a graduate of the Harvard University Graduate School of Education Management Development Program. Before joining the University of New Haven, Dr. McGee served on the faculty of Loyola University Chicago, the University of Kansas School of Medicine, and Albany Medical College.