Health Leadership Forum April 14, 2023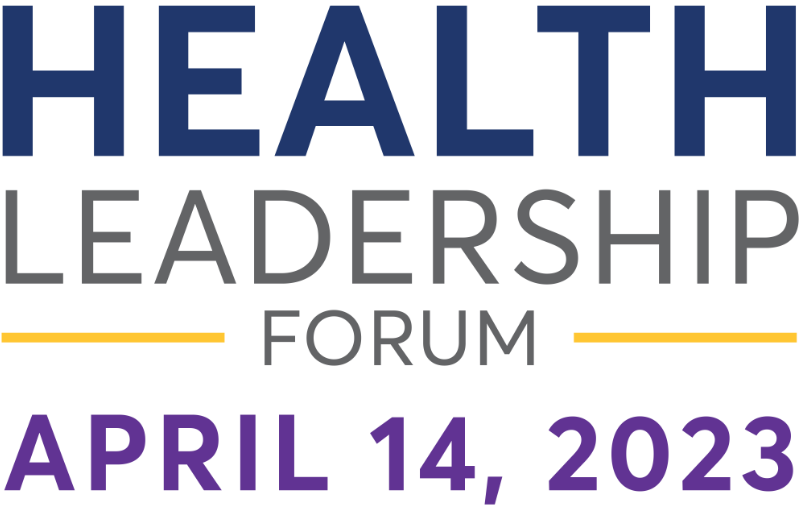 9 a.m.-1:30 p.m.
Salem Academy and College will hold its second annual Health Leadership Forum on Friday, April 14, 2023. The Health Leadership Forum will feature a selection of women in health leadership roles who are widely recognized as experts and innovators in their fields.
The Katherine Graham Howard A'1913, C'1917 keynote address will be given by Patrice Harris, MD, who is Chief Executive Officer of eMed and the former president of the American Medical Association, the first African American woman to hold the position. Her body of professional work focuses on diversity and health-related inequities and disparities.
Please see the Health Leadership Forum's schedule below.
From the Inaugural Health Leadership Forum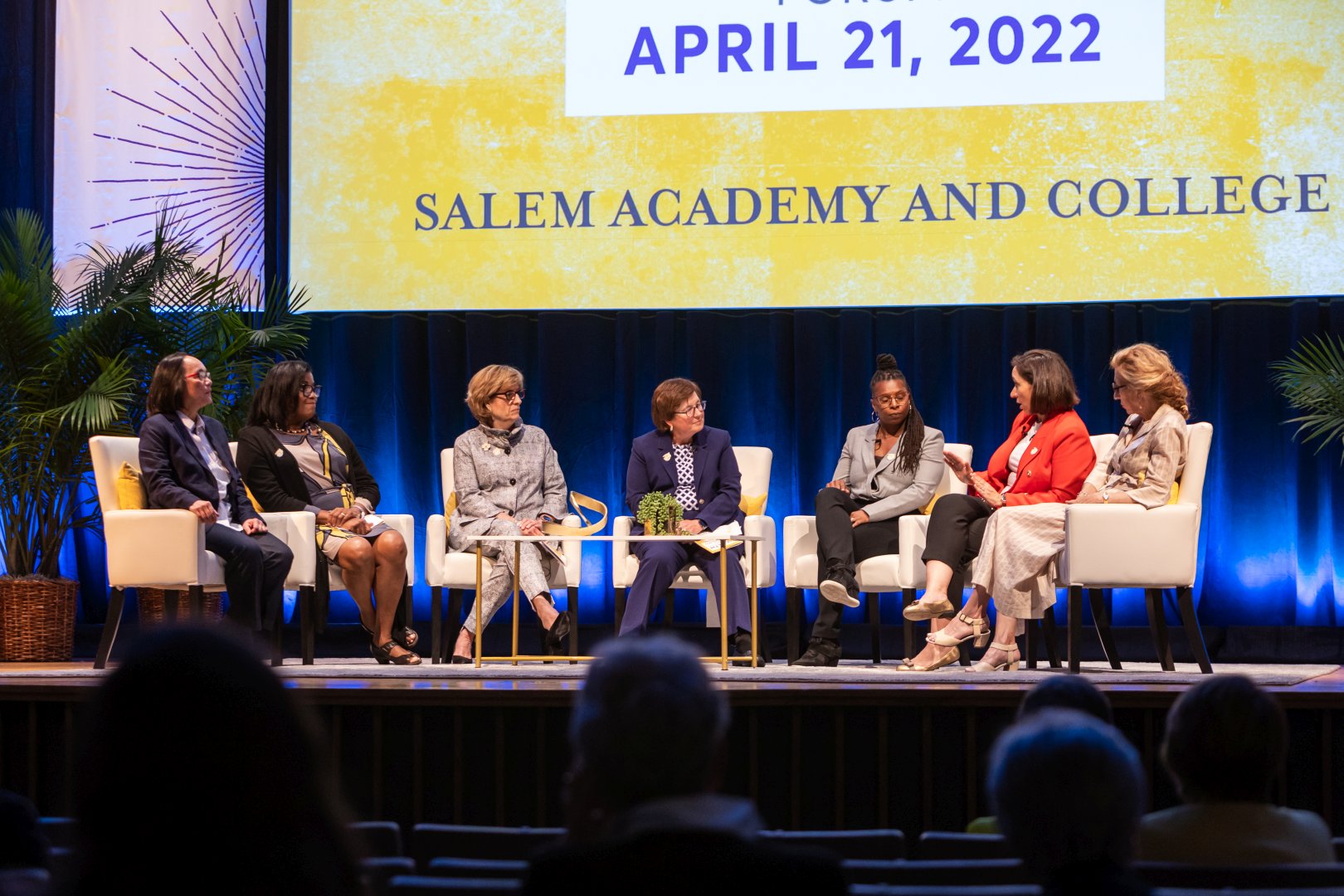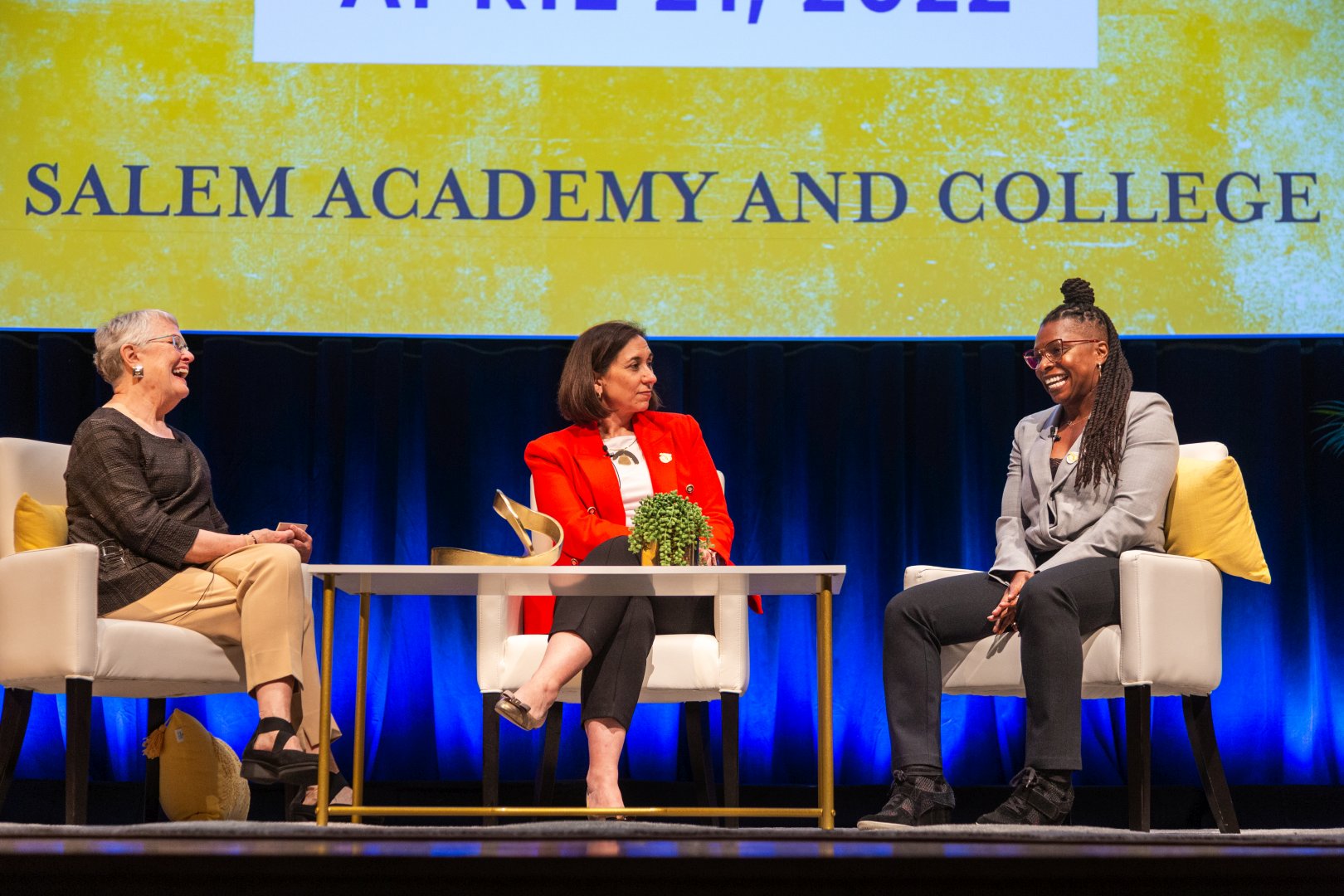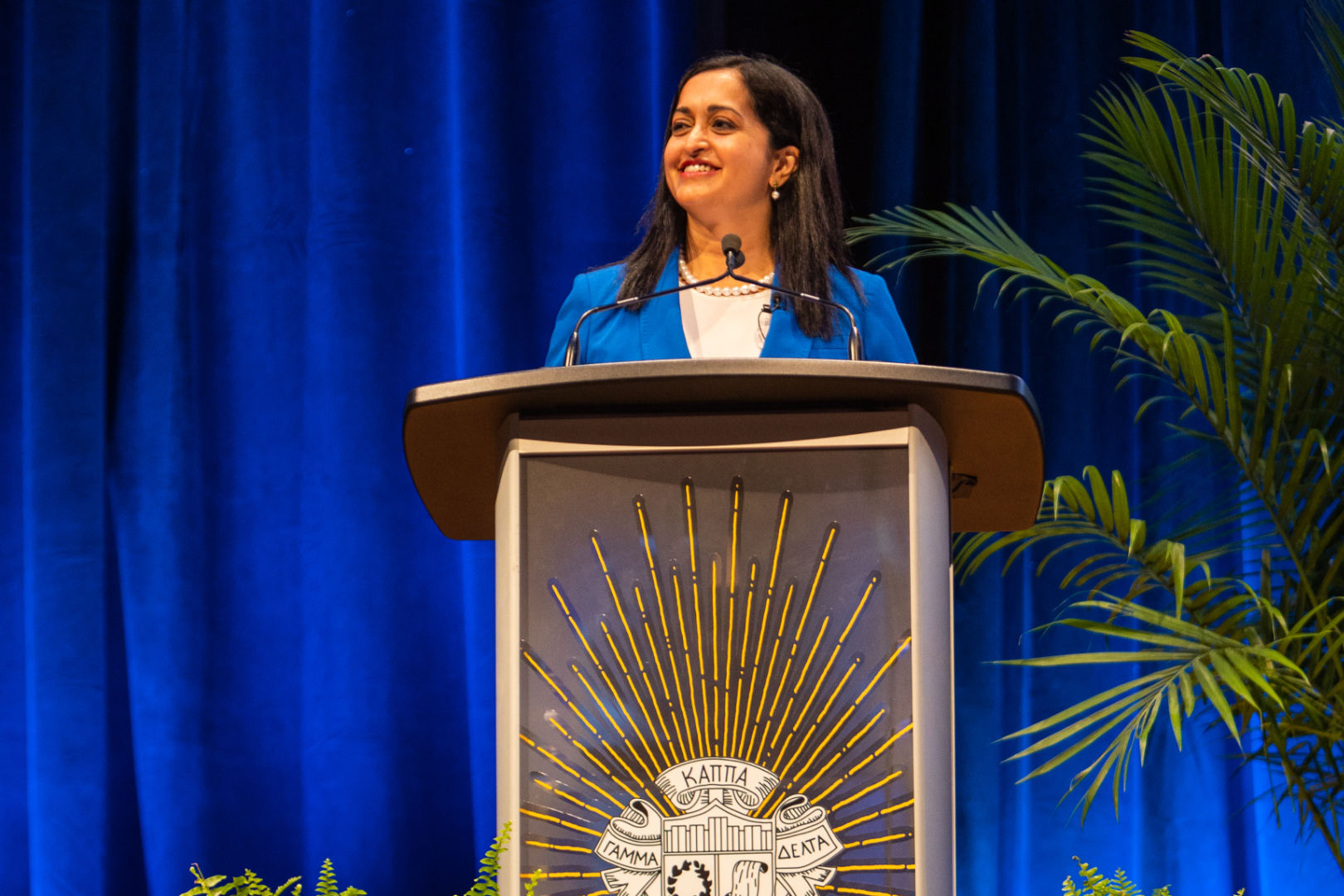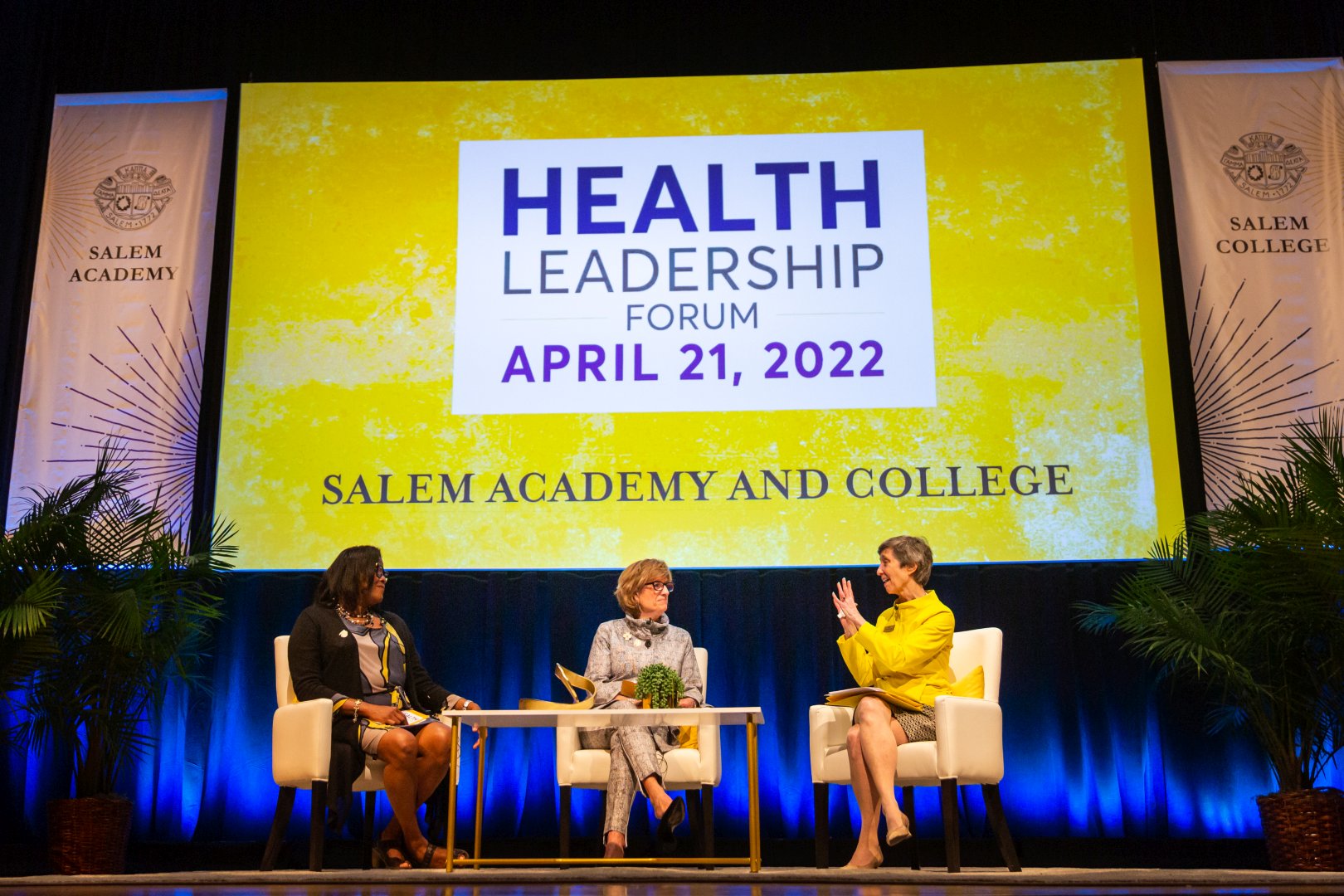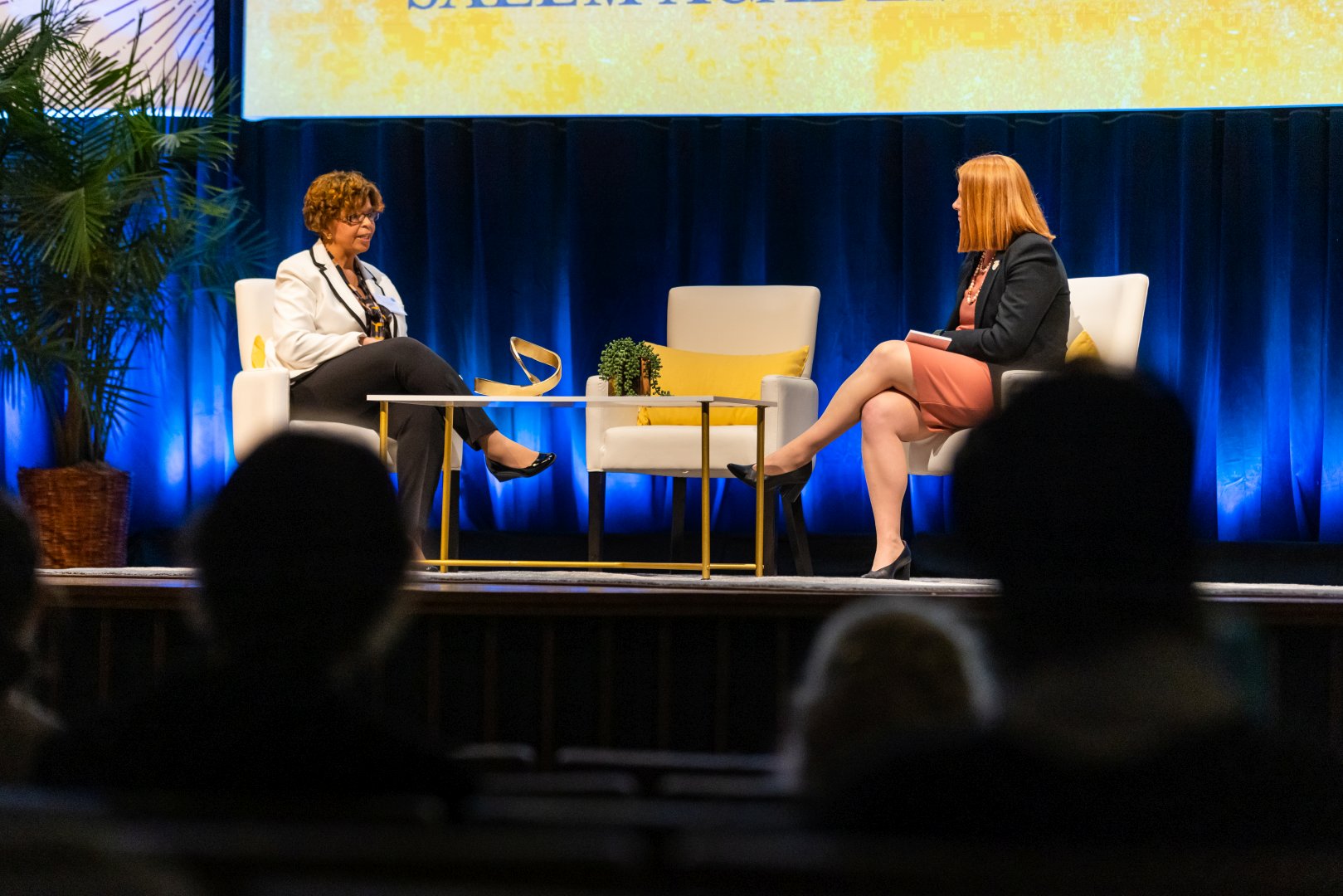 Schedule
8:30-9:00 am

Registration and Continental breakfast

9:00-9:10 am

Welcome

9:15 am-
10:00 am

Keynote Address

● Patrice Harris, MD, CEO of eMed, past president of AMA, diversity and health-related inequities and disparities

10:05-10:45 am

Panel One Human Rights

● Kelly Blanchard, MS - President of Ibis Reproductive Health, Somerville, MA, women's reproductive rights

● Avery Belyeu - Principal at Health Management Associates, FT Worth, TX, LGBTQI+ Trans rights

10:45-11:05 am

Fireside Chat: Women Working Together for a Healthier World, State and Community

● Laura Gerald, MD, MPH, President of the Kate B. Reynolds Charitable Trust

● Summer McGee, PhD, CPH, President of Salem Academy and College

11:10am-12:00 pm

Panel Two Environmental Issues

● Cordelia Heaney - President and CEO of Findlay Market, Ohio's oldest surviving municipal market house, in Cincinnati, food insecurity

● Crystal Dixon, MPH, MA - Asst Professor of Practice in Health and Exercise science at Wake Forest University, environmentalist, racial equity strategist, founder of Mango Consulting, environmental justice

● Annie Peyton - Associate at Urban Design, WXY Architecture, New York, NY - architectural designer and urbanist, built environment, public space as a catalyst for promoting social equity

12:00-12:40 pm

Closing Speaker

● Vanessa Northington Gamble, MD, PhD, University Professor of Medical Humanities at The George Washington University, the history of American medicine, racial and ethnic disparities in health care, public health ethics

12:45-1:30 pm

Networking Luncheon

Corrin Refectory, Dining Hall

Free for all attendees